How to order special processed feed
---
Ordering process for special processed feed
1. Customers provide formula or nutrition index requirements, please send email to technology@vital-bj.com, or contact technical department at 010-84935691.
2. Both parties confirm the formula content and ordering information, and determine the unit price of special processed feed.
3. After confirming the information, the technical department will transfer the order to the sales department, and then the sales department (010-84932281) will contact the customer to settle the payment.
4. The sales order will be placed in the production area after delivery and will be shipped approximately two weeks after the order is placed.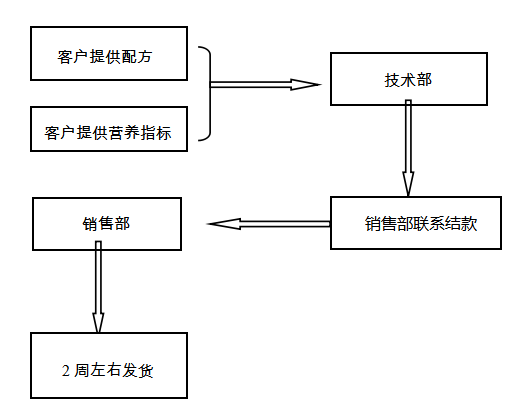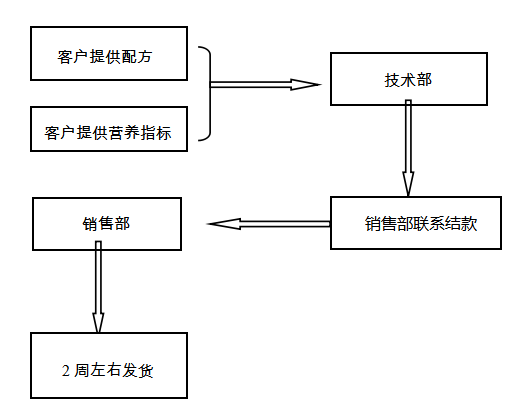 1. The inventory of special processed feed is small, most of which need to be produced according to the order.
2. Specific formula may not be provided when ordering, but there must be clear nutritional index requirements.
3. MOQ of each feed: 20kg
4. Feed price: The price depends on the formula (ingredient and complexity), order quantity, packaging form (vacuum, normal), processing difficulty, testing, etc.
5. Inspection: Self-inspection or external inspection report can be provided according to customer's needs, and inspection fees need to be paid.
6. High fat may have some impact on the palatability of the animal. It must be mixed with the original feed at the beginning of the experiment and then gradually transitioned to a high fat feed.
7. The formula provided by the company is for reference only. Because there are many factors that can affect the results of the experiment, the company only guarantees that the feed product is consistent with the set formula, not the success of the experiment. Experimental animal species and experimental protocols have different formulas. You can contact the company's technical staff to adjust according to the actual situation.
---