Knowledge of aseptic feed
---
---
In biomedical research, germ free (GF) animals have a wide range of applications, including immunology, microbiology, geriatric medicine, pharmacology, radiation diseases and many other fields. In view of the special value of GF animals, SCI papers published by GF animals have increased rapidly in recent years at home and abroad (take sterile mice as an example, see Figure 1) [1].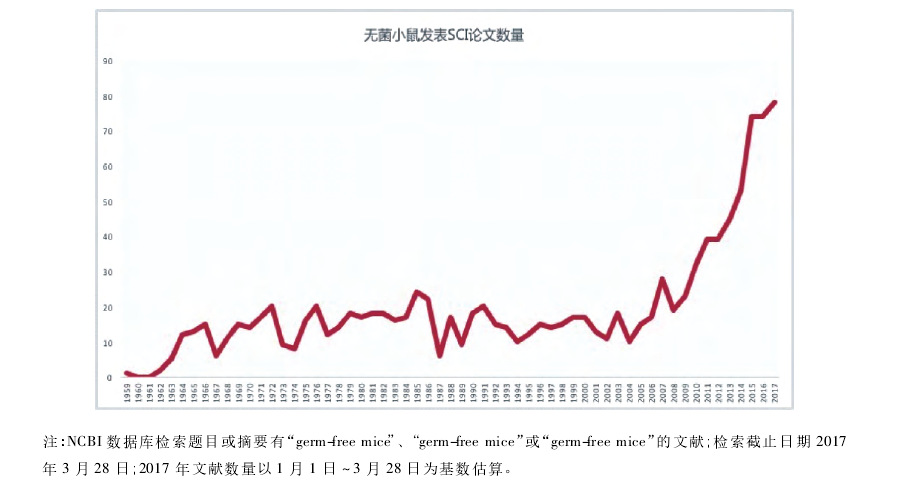 GF animals are mainly obtained by aseptic cesarean section or aseptic embryo transfer, and maintained in aseptic isolator by aseptic feeding method [2]. Because GF animal does not carry any organism in vivo or in vitro, it can eliminate the interference of organism to the experimental results, so as to significantly improve the sensitivity and repeatability of the experiment, and is conducive to explore the basic rules of life activities. At present, four general models (as shown in Figure 2) [1, 3] have been formed in the application research of GF animals. Various research models can be used in the research in a cross and comprehensive way, providing technical approaches and research models for the comprehensive study of the role of flora in the occurrence and development of diseases.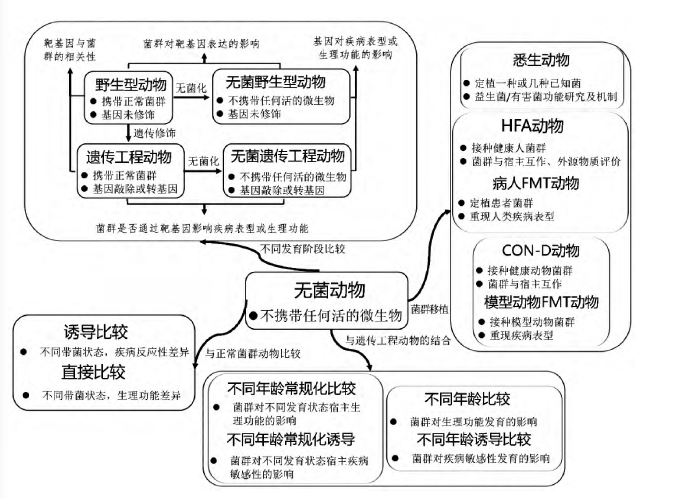 The key to raise qualified GF animals is to have nutrition formula feed suitable for the growth and development of GF animals. Since the growth environment of GF animal is sterile, the feed of GF animal also needs aseptic treatment. At present, the main sterilization methods used in feed industry are high-pressure sterilization and irradiation sterilization, but both of them have certain influence on the nutritional composition of feed. It has been reported that after sterilization at 121 ℃ for about 60 minutes, the requirement of sterility can be reached. The loss of arginine, lysine, isoleucine and tyrosine is less than 25%, the loss of vitamin A, B1, B2 and B6 is more, the general components and inorganic salts have no obvious change, and the maximum storage time in the isolator at room temperature is 10 days [4]; the feed can be sterilized by 50 kgy60co - γ ray irradiation, and the requirement of sterility can be reached. The crude protein and egg ammonia of feed can be sterilized There was a significant decrease in acid, vitamin A, vitamin E, vitamin B1 and vitamin B6, and no significant change in other nutrients [5]. It could be stored for 12 months under sealed condition. The lowest effective dose and the highest tolerable dose of GF animal feed were 25kgy and 50kgy [6].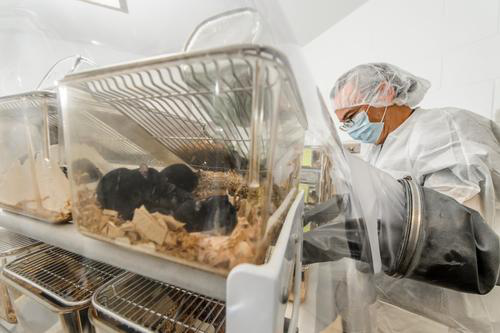 Of course, in addition to ensuring asepsis, GF animal feed should also be combined with the characteristics of GF animal to pay attention to the nutritional needs of asepsis animals, but at present there is no relevant standard on the nutrition of sterile animal feed at home and abroad. Early studies have pointed out that the intake of GF mice is larger than that of ordinary mice, but there are more nutrients excreted in their feces [7]. Subsequent studies have also shown that the energy demand of GF animals is the same as that of ordinary animals, but its metabolic rate is 20% - 30% lower than that of ordinary animals [8]. It has also been pointed out that the maximum growth rate can be obtained by feeding GF mice with 2 / 3 lysine added level feed of ordinary mice [9].
Because there is no microorganism in the gut of GF animal, it can not synthesize B vitamins and vitamin K [10], so the level of vitamin addition should be paid special attention to in the feed of GF animal. Li Wenxia et al. [11] fed GF Kunming mice with irradiated ain-93g feed, resulting in lean body, obvious spine bulge and dirty hair. On the basis of ain-93g feed, the level of vitamin was increased. After high dose irradiation (50kgy), the growth and reproduction of GF Kunming mice were normal, which indicated that the additional vitamin could meet the needs of GF mice in the reproductive stage Physical needs.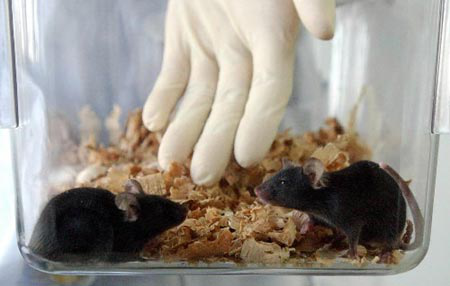 Up to now, there are not many studies on the nutritional needs of GF animals, most of which have a long history and different conclusions. Based on the current situation of GF animal breeding and nutritional needs research, we need to do more research to determine a nutritional standard of GF animals.
Reference
1. Zeng Benhua, Wei Hong, establishing a large-scale sterile animal efficient research and application system in China, Chinese Journal of experimental animals 2017.25 (6): P. 648-653
2. Jose´ Inzunza, T.M., Mona Fartoo , Elisabeth Norin Germfree status of mice obtained by embryo transfer in an isolator environment. 2005. 39(4): p. 421-427.
3. Wei Hong, Zeng Benhua, teaching reform practice of aseptic animal and microecology, Chinese Journal of Microbiology, (3)
4. Yue bingfei, feed sterilization research overview, feed industry, (04): P. 35-36
5. Experimental study on irradiated feed of Zhang Cai (60) ~ co J Shanghai Experimental Animal Science (04): P. 48-51
6. Zhu Jiating, study on technical specifications for irradiation sterilization of feed. Jiangsu agricultural science, (04): P. 103-106
7. Coates, M.E., H.A. Gordon, B.S. Wostmann, The germ-free animal in research. 1968.
8. Sewell, D.L., et al., Oxidative energy metabolism in germ-free and conventional rat liver mitochondria. 1975. 228(2): p. 526-9.
9. Štěpánková, R.J.F.M., Rearing germfree rats and rabbits. 1979. 24(1): p. 11-15.
10. Wostmann, B.S., THE GERMFREE ANIMAL IN NUTRITIONAL STUDIES. 1981. 1(1): p. 257-279.
11.Li Wenxia, a preliminary study on the nutritional formula of sterile mice. The Third Military Medical University
---